Hello Skeptifronds!
Skepticon is delighted to introduce Allegedly: a Night of Comedy. One night of laughs to help put the FUN back into fundraising.
Featured comedians include:
Tina Dybal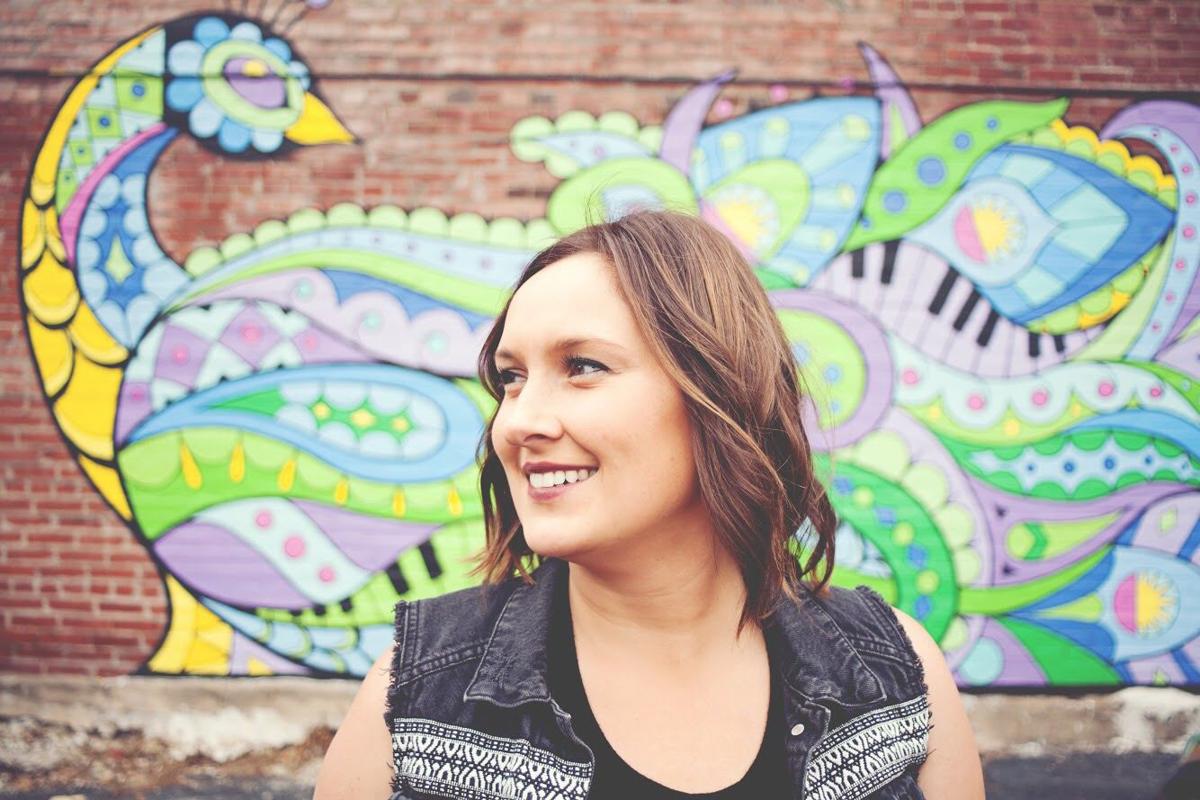 Hailing from the Former Soviet Union but growing up in Kansas City, Tina Dybal is no stranger to the Midwest. She started her comedy career in Saint Louis and was recently crowned Helium Comedy Club's "Funniest Person in Saint Louis 2018". Tina's unique background, caustic humor, and memorable stage presence have landed her opportunities to open for some of the industry's best comics such as Michelle Wolf, Christina P., Joey "CoCo" Diaz and Cameron Esposito. Outside of stand-up comedy, Tina is an accomplished comedic improviser. She completed training at The Improv Shop in St. Louis. Tina is also the co-host of Slop City, a podcast created by Tina Dybal and Libbie Higgins.
JC Sibala
JC's comedic style has been described as straight-forward, no filter, with a dash of sincerity as he shares his experiences growing up ethnically ambiguous in midwest suburbia. Coming from a diverse background, at an early age he developed the ability to fit in by standing out. As a single father, he also gives audiences a glimpse into the life of a bachelor in the world of parenthood. His funny, onstage charisma allows him to connect with a variety of audiences.

JC is also the co-creator of Wild Card Comedy, the longest running weekly independent open mic in St. Louis.

He is a genuine entertainer from his musical talents and his days as a former model/actor.

Sam Lyons
Sam Lyons spent his childhood watching Jeopardy! and Judge Judy- and it shows. The son of a blind jazz musician turned black republican, he understands the importance of finding humor in everyday life. Whether it's reliving his first Brad Paisley concert, lamenting failed relationships and deaths in the family, or testifying to the complexity of growing up "technically black" in the South- every moment has a punchline. In addition to regular appearances on shows in the St. Louis region, Sam also co-produces a monthly showcase "Yours, Mine, and Ours", has hosted for America's Got Talent's Taylor Williamson and YouTube's JP Sears, and took second place at High Ridge, MO's 2018 Toasted Coffee House Gilmore Girls Trivia Night. Listen to Impolite Company every Monday on ImpoliteCompany.com for his podcast, "The Lyons Den"
Chris Cyr
Chris Cyr is the host of Impolite Company, a podcast out of St. Louis, Missouri. The show is part "Old Man Yells At Sky" and part interviews with other comics from the St. Louis scene. The show airs daily on 920 AM in St. Louis, or can be streamed from the show's website, iTunes, Spotify, etc.
A writer and stand up comic, he lives with his wife, two dogs, and a cat. He hosts and features regularly at comedy clubs in the St. Louis area, as well as many of the area's independent shows. He's been fortunate enough to open for a number of national headliners including Christopher Titus, Kyle Kinane, Dick Gregory, and others.

Chris has been a contestant on NPR's "Ask Me Another" (he lost) and was an expert commentator in a History Channel documentary (about zombies). He also maintains a website and social media accounts for information about the St. Louis Independent Comedy scene.

Sarah Pearl
Sarah Pearl is a comedian and storyteller from St. Louis. Her style keeps the laughs rolling. She's shared a stage with Todd Barry, Ron Funches, the Sklar Brothers, Nikki Glaser and Greg Hahn. Sarah has performed at the Laugh Factory Chicago, helium St. Louis, and is an NPR featured storyteller. She performs all over the midwest!
Jonathan Venegoni
Jon Venegoni began performing standup comedy in 2010, and is currently based out of St. Louis. He performs in clubs and venues around the Midwest, and has opened for the likes of Brian Posehn, Sinbad, Rosanne and more. He writes for and is a cast member in local award-winning sketch comedy show Fatal Bus Accident. Give him a hug when you see him.
Doors at 9pm, show at 9:30pm.
Tickets are $10 – CLICK HERE to purchase today!
All proceeds from this event will go to pay Skepticon's ongoing legal defense bills. Thank you for your support!
See you there!
Love,
Skepticon
P.s. You'll notice this is a paid ticketed event (our first ever!). Skepticon is committed to keeping our conference as accessible as possible and will continue to keep the restof our entire three day event FREE and open to the public. Don't forget to register today!